Tag's recovery is going well and his incision looks amazing.  I'm so surprised that he never got his cone off, never licked the incision and so far he seems to be able to move around like he did before the surgery.  Other than some pain after moving around a bit, he seems to be happy…….except for the Phantom Limb and The Dreaded Ear Itch.
Before Tag's amputation, his right ear was a source of itchiness simply because he didn't have a foot to reach the ear for scratching.  His stump leg wasn't long enough to touch it, so when the ear itched all he could do was pretend to scratch the itch.  He would sit down, lift that right stump leg and proceed to scratch the itch.  His hip joint would move and his head would turn sideways as if the itch was really being scratched. I would step in and actually scratch the ear for him, but he just continued to act as if the foot was never been missing and scratched harder as if he was doing the work himself.
During the first five days of post-op, I didn't notice Tag trying to scratch either ear, but now that we are at day nine, he's started to attempt to scratch both ears. He seems ok when he has to lean on the incision side to use his left leg for scratching the left ear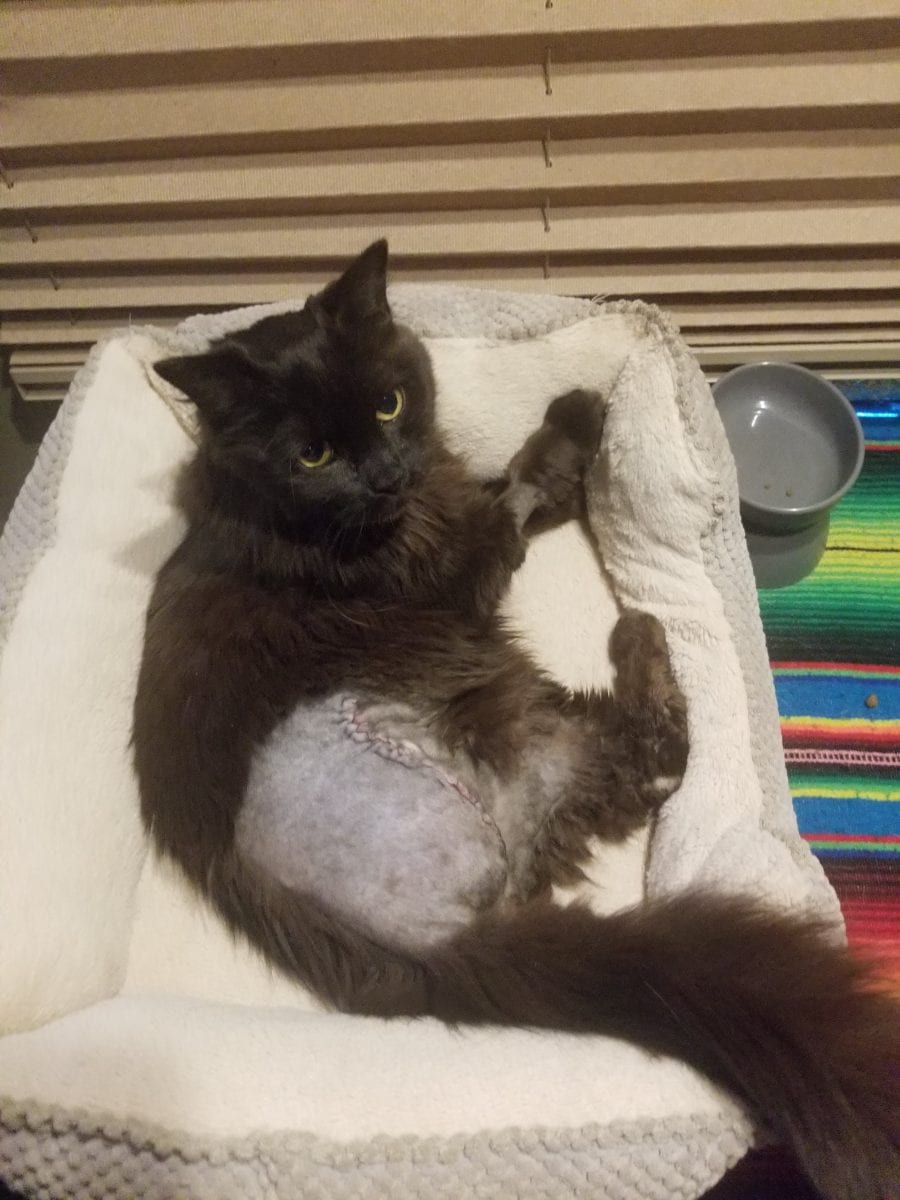 , and in fact he just started sleeping on the incision leg at times. But when it comes to the right ear, he is still attempting to move that hip joint to use the phantom limb.  It's a strange sight to see what's left of the hip/leg to move as if the leg and foot have never been removed.
I still help Tag out by providing a scratch for his ear when he needs it, but I often wonder if the Phantom Limb scratch results in Phantom Ear Itch relief.   Since he can't tell me, I guess I'll never know.