Tripawds is a user-supported community. Thank you for your support!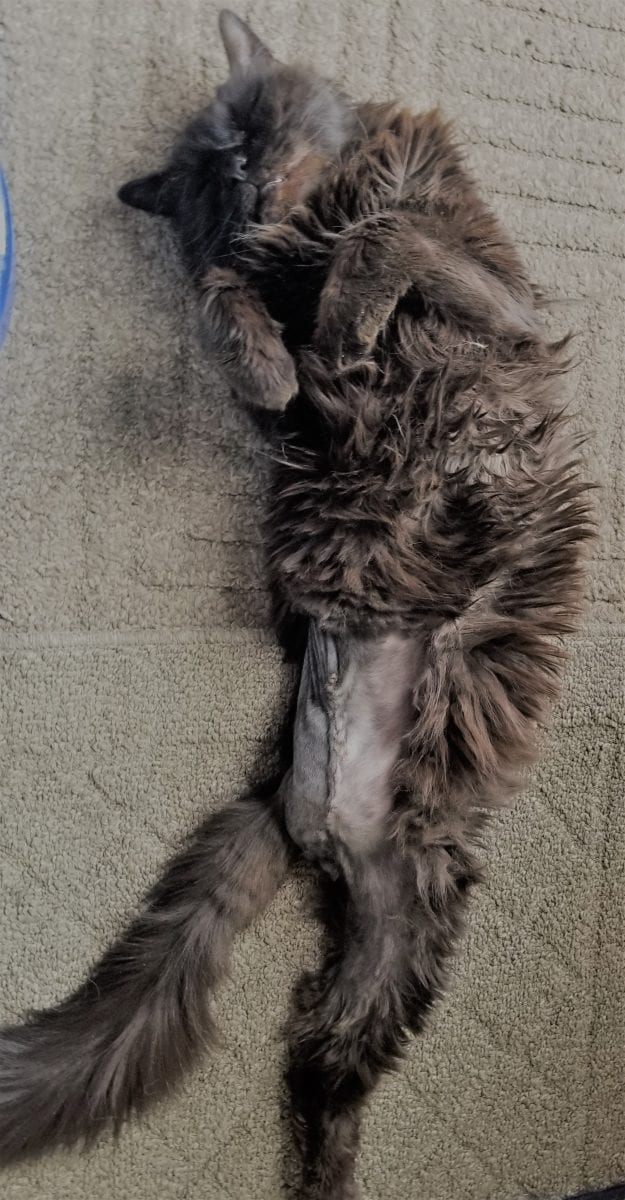 We are post-op day 14 and Tag seems almost like the little guy I once knew!  I'm still keeping a close eye on him so that he doesn't do things he shouldn't and I can tell he is ready to be fully healed.  He keeps trying to outrun me!  He's always been a runner, even before the amputation and he's surprisingly fast for a three-legged cat!
He doesn't appear to be in any pain that I can tell.  I read a post about the ear and grimace for determining pain in cats, and he has zero signs of pain today.  I know cats are great at hiding it, but this guy seems to be back to doing what he wants, at least when I let him.  I still keep him separated from  Comet at night and when we aren't home.  Comet has always been a little rough with him and she is dying to get near him.  So far there haven't been any scuffles, but I know it's coming at some point.